[youtube]https://youtu.be/KHo7ncakm-U[/youtube]
Blueberry Banana Protein Smoothie
Ingredients:
3/4 cup frozen blueberries
3 frozen bananas
1 cup organic milk
2 cups yogurt
3 tsp vanlla
1 TBS honey
Ice
love 🙂
Put all ingredients into the blender and blend until smooth. Taste and adjust for sweetness. Pour into a glass and enjoy!

612-454-6409
office@altmanfitness.com
---
Santhosh, a long time member at Altman Fitness approached one of our fat loss experts with a challenging task….. He needed his actor to drop body fat and drop it fast in time for shooting his next film.
On September 28th Sudhakar arrived in the U.S. from India.  Santhosh and Sudhakar immediately met with one of our Fat loss experts. The goal was to get to 12% body fat in 2 weeks, just in time for filming his first boxing scene.
Sudhakar's starting weight 160.4 and body fat percentage 16.8%
Our Fat loss team got to work right away, with dialing in on his nutrition and training…. 12% body fat was in Sudhakar's future.
Prior to arriving in the U.S. Sudhakar was training his body and increasing muscle size and strength but was struggling to get his body fat low enough to see his amazing  six pack abs.
For the next 2 weeks Sudhakar prepared his meals with precision as directed by staff. He executed his workouts at Altman Fitness with our high intensity Boot Camp classes, peaking his heart rate and increasing his weights to maximize his results.
With the direct guidance of our Fat loss experts here at Altman Fitness and his diligence to stick with the program…. In two weeks Sudhakar went from 16.8% body fat TO 12.6% body fat!
As you can see…. Sudhakar's results are AMAZING!  And the filming went perfectly.
Have a goal and desire like Sudhakar?
Call us for your 3 "Afterburn Workouts" Absolutely FREE – 612-454-6409
---
Booty Building Secrets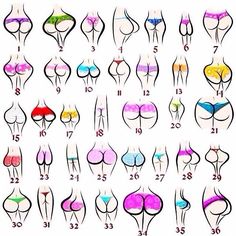 Seems like everyone has been asking how to shape up their behind lately, so I've decided to let you in on a few of my closely-guarded booty-building secrets.
Most of my clients have one of the following things to say about their bum: 1) Help! My bum is too big; 2) Help! My bum is too saggy; or 3) Help! My bum is too flat.
Now let's tackle each of these challenges with solutions that will give you the best booty ever!
I. Help! My bum is too big.
If you are suffering from an over sized behind then do the following 3 fat-blasting workouts to reduce, tighten and shape your bum.
Fat-Blaster #1: Run
Running is a great way to burn off extra body fat while developing strong glutes. Follow these 4 tips to target your glutes while running:
To target your glutes focus on extending your hips and keeping your chest lifted.
Roll all the way forward onto your toes with each step, in order to engage more of your glutes.
Run up hills, stairs, or on the treadmill at an incline.
Run on a sandy beach or gravel path – the uneven surface forces you to work harder to stabilize your lower body.
Fat-Blaster #2: Elliptical
The elliptical works well for streamlining your behind – but only when used properly. Follow these 4 tips to get the most from your elliptical workout:
Posture matters. Don't drape your upper body over the front of the elliptical machine – this will bring the focus to your quads and lower back instead of your glutes. Instead keep your back straight and posture good.
Put the incline of your machine higher than seven percent. This will ensure that the emphasis is on your glutes instead of your quads.
Push down with your heels with each stride. Also sink down into a squat for 30 second intervals while striding.
Let go of the handles. This will force your core to stabilize you.
Fat-Blaster #3: Swim
Swimming laps is a sure way to burn tons of calories. Follow these 4 tips to get the most from your time in the pool:
Start each lap with an explosive push from the wall. Place the soles of your feet flat against the side of the pool, bend your knees and explode forward with your legs.
Use flippers. Sounds silly, but try a few laps with a kickboard and flippers and you'll quickly feel the intense emphasis on your glutes.
Vary your kick. Go from flutter to froggy kicks to target all of your glutes.
Try some in-water squat jumps: stand in chest-level water with feet shoulder width apart, toes turned out. Bend your knees and lower your hips down then explode upward, pushing through your heels.
II. Help! My bum is too saggy.
The solution to a saggy bottom is to target your glutes. Try the following 3 bum-lifting exercises at home – these require no equipment.
Bum-Lifting Exercise #1: Hyperextension with leg curl
Lie facedown on the floor with your arms extended above your head and knees together. Bend your knees and curl your heels toward your glutes, contracting your glutes. Lower your feet back toward the floor, raise your chest and shoulders up and hold for one count before returning to the start position. Do 15 repetitions.
Bum-Lifting Exercise #2: Plank pull
Get into a plank position with hands directly under your shoulders and feet spaced shoulder width apart. Contract your core, lift your left leg with flexed foot, then raise your heel up in a quick motion for 15 reps. Keep your core contracted throughout the exercise and back flat. Repeat with right leg.
Bum-Lifting Exercise #3: Side-lying bicycle
Lie on your right side with your elbow directly under your shoulder and legs stacked on top of each other. Bend your right knee back slightly. Lift your left leg about 6 inches into the air, then draw it forward to a 90 degree angle, keeping your foot flexed. Swing your leg back, pointing your toe and extending your lower back. Do 15 repetitions and then repeat with right leg.
III. Help! My bum is too flat.
In order to build a shapely behind you'll need to head to the gym. The following 3 booty-building exercises will give your bum a serious shape-changing workout.
Booty-Building Exercise #1: Dumbbell Squat
Place your feet wider than shoulder width apart, and turn toes out. Hold a dumbbell in each hand at your sides. Inhale as you squat down, keeping your back straight and tummy pulled in. Exhale as you press up through your heels and return to a standing position. Do 15 repetitions.
Booty-Building Exercise #2: Dumbbell Lunge
Stand with feet together and a dumbbell in each hand at your sides. Inhale as you lunge forward, keeping your lunging knee directly over your ankle. Exhale as you push off with your lunging heel, and return to the starting position. Do 15 repetitions and repeat on the other leg.
Booty-Building Exercise #3: Straight-legged Deadlift
Stand with feet shoulder width apart, a dumbbell in each hand with palms facing your thighs. Inhale as you bend forward at the hips, keeping your back flat. Lower the dumbbells down until you feel a pull in your hamstrings. Keep the dumbbells close to your legs as you exhale and straighten your legs, focusing on contracting your glutes. Do 15 repetitions.
Want to get your best booty as quickly as possible? Call 612-454-6409 or email office@altmanfitness.com now to get started on a unique fitness program that will get you on the fast track to your best booty ever.
You can do it!  I believe in you!
Your Fitness and Fat Loss Guy,
Jay
---
FOR IMMEDIATE RELEASE
CONTACT INFORMATION
Jay and Kelly Altman, Owners, Altman Fitness, Fit Body Boot Camp, Edina
Phone: (612)454-6409                                                                                          Page 1 of 1
Email:  office@altmanfitness.com
Altman Fitness Commits to 'Burn The Fat, Feed The Hungry'
Eden Prairie,  MN  Jay and Kelly Altman of Altman Fitness &  Fit Body Boot Camp in Edina announces it's 5th annual 'Burn the Fat, Feed the Hungry'  Boot Camp aimed to raise money for  Second Harvest Heartland and to promote fitness as part of a healthy lifestyle.
"Although the current economic state has improved modestly, unfortunately there is still a drastically reduced amount of donations being made to charities and non-profit organizations. So we've decided to kill two birds with one stone. By encouraging local neighbors to come down for a (Thanksgiving day) 45 minute Boot Camp workout where 100% of the proceeds  will go to Second Harvest Heartland to help feed the hungry – "THIS  is fitness with a purpose," says Jay Altman, certified fitness trainer and owner of Altman Fitness' Fit Body Boot Camp, Edina.
There will be two separate 45 minute sessions that will take place at 8 AM and 9 AM on Thanksgiving Day at Altman Fitness located at 7417 Washington Ave South in Edina. Participants must sign up for the event and all fitness levels are welcome.  The family friendly activities include fun exercises in a group atmosphere designed to burn fat, firm and tone the entire body in a safe and entertaining way.
Every participant will walk way from this workout with a better understanding of fitness and weight-loss concepts, a feeling of accomplishment and knowledge they helped a worthwhile cause.
In addition, every participant will receive as a thank you gift the "Ultimate Nutrition Guide" designed to help make healthy dietary choices simple.
The "Burn the Fat, Feed the Hungry" Boot Camp will take place Thursday, November 27th, 2014 at 8 AM and again at 9 AM.  The early bird price is just $29.99 and is valid until midnight November 8th, the price will go up after that.  We encourage all participants to give more if they can because every dollar donated is equal to approximately $9 of groceries!  All participants will receive a t-shirt for there donation.  The workout will take place at Altman Fitness (7417 Washington Ave South, Edina).  Kelly and Jay request people sign up on their website at https://altmanfitness.com/burn-the-fat-feed-the-hungry/.
"This is just a fun and social way to introduce an alternative to boring gym workouts and at the same time help out a charity that does so much to feed the hungry, especially in these current economic times," explains Kelly Altman. "Honestly, I can't think of a better way to spend a Thanksgiving Day morning than having a fun and energizing workout and help people that are in need."
Jay and Kelly Altman can be contacted at (612) 454-6409 for more information.
To learn more about Fit Body Boot Camp and Altman Fitness click here:  www.altmanfitness.com
---
The End of Food Temptation
You start each morning with the promise to be "good" today.
You'll refuse the baked goods at the office. You'll speed past that fast food place at lunch. You'll turn a blind eye to the vending machine in the mid-afternoon. And you'll pass on the ice cream after dinner.
But… you hadn't counted on the fact that a box of your favorite donuts would be sitting in the break room. Or that co-workers would invite you to join them for fast food place at lunch. Or that Girl Scouts would come through the office after school with boxes of thin mints. Or that your special someone would come home with a pint of Coffee Heath Bar Crunch.
And as you get into bed each night you tell yourself that tomorrow will be different.
Tomorrow you will conquer temptation.
But tomorrow comes with its own set of special circumstances and temptation gets the best of you once again.
Why Does Temptation Always Win?
We live in society where food temptations are everywhere.
Walk through a store and you'll see the unhealthy food items displayed front and center.
Turn on the TV and you'll be assaulted with commercials for fattening foods.
Open a magazine and you'll notice glossy pin-ups of sugary snacks.
Go down the street and you'll have restaurant signs clamoring for your attention.
In addition to the abundance of tempting edibles, you also have deeply ingrained positive associations with indulging.
You treat tempting food as a reward.
You turn to tempting food for comfort.
You rely on tempting food as stress relief.
You allow tempting food to become a habit.
It's Your Turn to Win
Temptation doesn't need to have the upper hand on you anymore. It's time to fight back using your most powerful asset: your brain.
Your mind is an amazing thing. Once it is made up about something it is nearly impossible to change it.
A Matter of Perspective
Imagine for a moment that you're peacefully floating down a river in an inner tube. The sun is out, the birds are chirping, and you are having a wonderful time. You feel great about the river because it is making you feel good.
Now imagine that you are in a plane flying over the river. Your eye is immediately drawn to an enormous rocky waterfall. You look up the river and just around the bend is a person floating in an inner tube, having a wonderful time, headed straight for the treacherous falls.
Do you think that after your plane ride you'd be happy to get an inner tube and float down the river? Of course you wouldn't. You've seen that the river spells disaster.
You now have a negative association (watery death) with the river rather than your initial positive association (relaxing fun).
Overcoming temptation is all about building negative associations in place of existing positive ones. Use the 2 steps below to harness the power of your mind to become stronger than any temptation.
Step One: Create a Strong Negative Association with all the BAD STUFF
If cookies and chips and burgers are put on a pedestal in your mind as your favorite things to eat, then you will always eat unhealthy and will continue to gain weight.
What do you dislike about tempting food?

It makes you unhealthy.
It causes weight gain.
It drains your energy.
It kills your confidence.
It degrades your quality of life.
It hurts your love life.

Every time that you encounter tempting food items focus on your list of negatives. It's time to kick those cookies off the pedestal and to put something healthy in its place.
Step Two: Create a Strong Positive Association with all the GOOD STUFF
Now that your mental pedestal has been cleared, put healthy food items on it. Juicy fresh fruit, crispy vegetables and savory lean meats are a great place to start.
What do you love about healthy food?

It makes you healthy.
It causes weight loss.
It boosts your energy.
It builds your confidence.
It improves your quality of life.
It enhances your love life.

Immerse yourself into the world of healthy food. Browse the aisles of a natural food store. Walk through a farmer's market. Bring healthy snacks to work. Clear your kitchen of anything unhealthy.
Using the technique above, you will soon find that healthy food is your favorite food.
And temptation will become a thing of your past.
Your Fitness and Fat Loss Guy
Jay
---