[youtube]https://youtu.be/KHo7ncakm-U[/youtube]
Blueberry Banana Protein Smoothie
Ingredients:
3/4 cup frozen blueberries
3 frozen bananas
1 cup organic milk
2 cups yogurt
3 tsp vanlla
1 TBS honey
Ice
love 🙂
Put all ingredients into the blender and blend until smooth. Taste and adjust for sweetness. Pour into a glass and enjoy!

612-454-6409
office@altmanfitness.com
---
Booty Building Secrets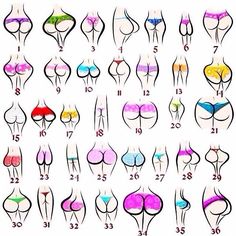 Seems like everyone has been asking how to shape up their behind lately, so I've decided to let you in on a few of my closely-guarded booty-building secrets.
Most of my clients have one of the following things to say about their bum: 1) Help! My bum is too big; 2) Help! My bum is too saggy; or 3) Help! My bum is too flat.
Now let's tackle each of these challenges with solutions that will give you the best booty ever!
I. Help! My bum is too big.
If you are suffering from an over sized behind then do the following 3 fat-blasting workouts to reduce, tighten and shape your bum.
Fat-Blaster #1: Run
Running is a great way to burn off extra body fat while developing strong glutes. Follow these 4 tips to target your glutes while running:
To target your glutes focus on extending your hips and keeping your chest lifted.
Roll all the way forward onto your toes with each step, in order to engage more of your glutes.
Run up hills, stairs, or on the treadmill at an incline.
Run on a sandy beach or gravel path – the uneven surface forces you to work harder to stabilize your lower body.
Fat-Blaster #2: Elliptical
The elliptical works well for streamlining your behind – but only when used properly. Follow these 4 tips to get the most from your elliptical workout:
Posture matters. Don't drape your upper body over the front of the elliptical machine – this will bring the focus to your quads and lower back instead of your glutes. Instead keep your back straight and posture good.
Put the incline of your machine higher than seven percent. This will ensure that the emphasis is on your glutes instead of your quads.
Push down with your heels with each stride. Also sink down into a squat for 30 second intervals while striding.
Let go of the handles. This will force your core to stabilize you.
Fat-Blaster #3: Swim
Swimming laps is a sure way to burn tons of calories. Follow these 4 tips to get the most from your time in the pool:
Start each lap with an explosive push from the wall. Place the soles of your feet flat against the side of the pool, bend your knees and explode forward with your legs.
Use flippers. Sounds silly, but try a few laps with a kickboard and flippers and you'll quickly feel the intense emphasis on your glutes.
Vary your kick. Go from flutter to froggy kicks to target all of your glutes.
Try some in-water squat jumps: stand in chest-level water with feet shoulder width apart, toes turned out. Bend your knees and lower your hips down then explode upward, pushing through your heels.
II. Help! My bum is too saggy.
The solution to a saggy bottom is to target your glutes. Try the following 3 bum-lifting exercises at home – these require no equipment.
Bum-Lifting Exercise #1: Hyperextension with leg curl
Lie facedown on the floor with your arms extended above your head and knees together. Bend your knees and curl your heels toward your glutes, contracting your glutes. Lower your feet back toward the floor, raise your chest and shoulders up and hold for one count before returning to the start position. Do 15 repetitions.
Bum-Lifting Exercise #2: Plank pull
Get into a plank position with hands directly under your shoulders and feet spaced shoulder width apart. Contract your core, lift your left leg with flexed foot, then raise your heel up in a quick motion for 15 reps. Keep your core contracted throughout the exercise and back flat. Repeat with right leg.
Bum-Lifting Exercise #3: Side-lying bicycle
Lie on your right side with your elbow directly under your shoulder and legs stacked on top of each other. Bend your right knee back slightly. Lift your left leg about 6 inches into the air, then draw it forward to a 90 degree angle, keeping your foot flexed. Swing your leg back, pointing your toe and extending your lower back. Do 15 repetitions and then repeat with right leg.
III. Help! My bum is too flat.
In order to build a shapely behind you'll need to head to the gym. The following 3 booty-building exercises will give your bum a serious shape-changing workout.
Booty-Building Exercise #1: Dumbbell Squat
Place your feet wider than shoulder width apart, and turn toes out. Hold a dumbbell in each hand at your sides. Inhale as you squat down, keeping your back straight and tummy pulled in. Exhale as you press up through your heels and return to a standing position. Do 15 repetitions.
Booty-Building Exercise #2: Dumbbell Lunge
Stand with feet together and a dumbbell in each hand at your sides. Inhale as you lunge forward, keeping your lunging knee directly over your ankle. Exhale as you push off with your lunging heel, and return to the starting position. Do 15 repetitions and repeat on the other leg.
Booty-Building Exercise #3: Straight-legged Deadlift
Stand with feet shoulder width apart, a dumbbell in each hand with palms facing your thighs. Inhale as you bend forward at the hips, keeping your back flat. Lower the dumbbells down until you feel a pull in your hamstrings. Keep the dumbbells close to your legs as you exhale and straighten your legs, focusing on contracting your glutes. Do 15 repetitions.
Want to get your best booty as quickly as possible? Call 612-454-6409 or email office@altmanfitness.com now to get started on a unique fitness program that will get you on the fast track to your best booty ever.
You can do it!  I believe in you!
Your Fitness and Fat Loss Guy,
Jay
---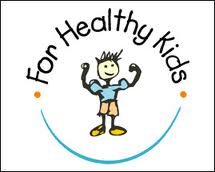 With childhood obesity and other childhood disorders on the rise, everyone from doctors to teachers to parents are seeking solutions for better health for kids. At the most basic level, everyone can agree that all kids can benefit from eating healthier.
Did you know that childhood obesity has tripled over the past 30 years?
That being said, with all of the glitzy candy and process foods competing for your kids' attention, how do you get them to eat healthy meals? Over the years, we have found many solutions, but we also salute the creative Altman Fitness parents who have shared their tips for making healthy food for their kids.
Here are 5 powerful ways to get your kids to eat healthy:

1. Change up old favorites. Think about the foods your kids love, and make something that tastes and looks similar – with different healthy ingredients. Altman Fitness parent Molly Nolski's teenage daughter, Caroline, made her favorite coffee cake by substituting butter with ghee, processed flour with quinoa flour, and sugar with Stevia.
2. Be creative. Try some of the clever "tricks" used by advertisers to make new foods sound exciting to your kids. One ingenious Altman Fitness mom made pasta out of zucchini and called them "good luck noodles" because of their green color. Let's face it, kids tend to gravitate toward fun wrappings and funny names on packaged foods, so if you are making pumpkin soup, you might call it "Halloween Pumpkin Soup" to catch their interest.
3. Take your time. If your kids are used to eating candy and chips, it may take time to get their taste buds to acclimate to healthy food for kids – especially those with a sour taste, like fermented foods and beverages. Instead of rushing it, remember the Step By Step Principle: take it slow and build over time. Trust that every small step you take toward healthy eating will have big rewards over a lifetime! Add some new foods into those "old favorites" a little at a time, and see what happens. One clever Altman Fitness parent, Nicole Beglesdorf, added one teaspoon of Young Coconut Kefir to her daughter Alexis' regular "junky" juice and continued to increase the amount until he was drinking one to two cups of Young Coconut Kefir per day! (And loving it, by the way.) Soon juice wasn't even needed.
4. Arm yourself with easy healthy recipes. Gather up some easy healthy recipes and experiment until you find the ones your kids take a liking to. Make small amounts and have "taste tests" with your kids, giving an award to the recipes your kids like the best. Remember to keep a go-to file with all of the "award winners" on hand!
5. Keep it simple and fun! Changing habits and making meals can feel daunting when they are complicated and require too many steps. Focus on keeping it simple.  Focus on picking the easiest  and  simplest meals, and one meal per day to begin.  Then build from there to build your healthy family for years to come.   Above all, keep it simple, yummy and fun!
Committed to your health
Jay Altman
---