[youtube]https://youtu.be/KHo7ncakm-U[/youtube]
Blueberry Banana Protein Smoothie
Ingredients:
3/4 cup frozen blueberries
3 frozen bananas
1 cup organic milk
2 cups yogurt
3 tsp vanlla
1 TBS honey
Ice
love 🙂
Put all ingredients into the blender and blend until smooth. Taste and adjust for sweetness. Pour into a glass and enjoy!

612-454-6409
office@altmanfitness.com
---
FOR IMMEDIATE RELEASE
CONTACT INFORMATION
Jay and Kelly Altman, Owners, Altman Fitness, Fit Body Boot Camp, Edina
Phone: (612)454-6409                                                                                          Page 1 of 1
Email:  office@altmanfitness.com
Altman Fitness Commits to 'Burn The Fat, Feed The Hungry'
Eden Prairie,  MN  Jay and Kelly Altman of Altman Fitness &  Fit Body Boot Camp in Edina announces it's 5th annual 'Burn the Fat, Feed the Hungry'  Boot Camp aimed to raise money for  Second Harvest Heartland and to promote fitness as part of a healthy lifestyle.
"Although the current economic state has improved modestly, unfortunately there is still a drastically reduced amount of donations being made to charities and non-profit organizations. So we've decided to kill two birds with one stone. By encouraging local neighbors to come down for a (Thanksgiving day) 45 minute Boot Camp workout where 100% of the proceeds  will go to Second Harvest Heartland to help feed the hungry – "THIS  is fitness with a purpose," says Jay Altman, certified fitness trainer and owner of Altman Fitness' Fit Body Boot Camp, Edina.
There will be two separate 45 minute sessions that will take place at 8 AM and 9 AM on Thanksgiving Day at Altman Fitness located at 7417 Washington Ave South in Edina. Participants must sign up for the event and all fitness levels are welcome.  The family friendly activities include fun exercises in a group atmosphere designed to burn fat, firm and tone the entire body in a safe and entertaining way.
Every participant will walk way from this workout with a better understanding of fitness and weight-loss concepts, a feeling of accomplishment and knowledge they helped a worthwhile cause.
In addition, every participant will receive as a thank you gift the "Ultimate Nutrition Guide" designed to help make healthy dietary choices simple.
The "Burn the Fat, Feed the Hungry" Boot Camp will take place Thursday, November 27th, 2014 at 8 AM and again at 9 AM.  The early bird price is just $29.99 and is valid until midnight November 8th, the price will go up after that.  We encourage all participants to give more if they can because every dollar donated is equal to approximately $9 of groceries!  All participants will receive a t-shirt for there donation.  The workout will take place at Altman Fitness (7417 Washington Ave South, Edina).  Kelly and Jay request people sign up on their website at https://altmanfitness.com/burn-the-fat-feed-the-hungry/.
"This is just a fun and social way to introduce an alternative to boring gym workouts and at the same time help out a charity that does so much to feed the hungry, especially in these current economic times," explains Kelly Altman. "Honestly, I can't think of a better way to spend a Thanksgiving Day morning than having a fun and energizing workout and help people that are in need."
Jay and Kelly Altman can be contacted at (612) 454-6409 for more information.
To learn more about Fit Body Boot Camp and Altman Fitness click here:  www.altmanfitness.com
---
The End of Food Temptation
You start each morning with the promise to be "good" today.
You'll refuse the baked goods at the office. You'll speed past that fast food place at lunch. You'll turn a blind eye to the vending machine in the mid-afternoon. And you'll pass on the ice cream after dinner.
But… you hadn't counted on the fact that a box of your favorite donuts would be sitting in the break room. Or that co-workers would invite you to join them for fast food place at lunch. Or that Girl Scouts would come through the office after school with boxes of thin mints. Or that your special someone would come home with a pint of Coffee Heath Bar Crunch.
And as you get into bed each night you tell yourself that tomorrow will be different.
Tomorrow you will conquer temptation.
But tomorrow comes with its own set of special circumstances and temptation gets the best of you once again.
Why Does Temptation Always Win?
We live in society where food temptations are everywhere.
Walk through a store and you'll see the unhealthy food items displayed front and center.
Turn on the TV and you'll be assaulted with commercials for fattening foods.
Open a magazine and you'll notice glossy pin-ups of sugary snacks.
Go down the street and you'll have restaurant signs clamoring for your attention.
In addition to the abundance of tempting edibles, you also have deeply ingrained positive associations with indulging.
You treat tempting food as a reward.
You turn to tempting food for comfort.
You rely on tempting food as stress relief.
You allow tempting food to become a habit.
It's Your Turn to Win
Temptation doesn't need to have the upper hand on you anymore. It's time to fight back using your most powerful asset: your brain.
Your mind is an amazing thing. Once it is made up about something it is nearly impossible to change it.
A Matter of Perspective
Imagine for a moment that you're peacefully floating down a river in an inner tube. The sun is out, the birds are chirping, and you are having a wonderful time. You feel great about the river because it is making you feel good.
Now imagine that you are in a plane flying over the river. Your eye is immediately drawn to an enormous rocky waterfall. You look up the river and just around the bend is a person floating in an inner tube, having a wonderful time, headed straight for the treacherous falls.
Do you think that after your plane ride you'd be happy to get an inner tube and float down the river? Of course you wouldn't. You've seen that the river spells disaster.
You now have a negative association (watery death) with the river rather than your initial positive association (relaxing fun).
Overcoming temptation is all about building negative associations in place of existing positive ones. Use the 2 steps below to harness the power of your mind to become stronger than any temptation.
Step One: Create a Strong Negative Association with all the BAD STUFF
If cookies and chips and burgers are put on a pedestal in your mind as your favorite things to eat, then you will always eat unhealthy and will continue to gain weight.
What do you dislike about tempting food?

It makes you unhealthy.
It causes weight gain.
It drains your energy.
It kills your confidence.
It degrades your quality of life.
It hurts your love life.

Every time that you encounter tempting food items focus on your list of negatives. It's time to kick those cookies off the pedestal and to put something healthy in its place.
Step Two: Create a Strong Positive Association with all the GOOD STUFF
Now that your mental pedestal has been cleared, put healthy food items on it. Juicy fresh fruit, crispy vegetables and savory lean meats are a great place to start.
What do you love about healthy food?

It makes you healthy.
It causes weight loss.
It boosts your energy.
It builds your confidence.
It improves your quality of life.
It enhances your love life.

Immerse yourself into the world of healthy food. Browse the aisles of a natural food store. Walk through a farmer's market. Bring healthy snacks to work. Clear your kitchen of anything unhealthy.
Using the technique above, you will soon find that healthy food is your favorite food.
And temptation will become a thing of your past.
Your Fitness and Fat Loss Guy
Jay
---
So how do you make more time to exercise, cook, and carve out some extra ME time? After interacting with thousands of clients, I've simmered it down to 3 high impact proven tips to get you exercising and moving more consistently than ever.
But first, allow me to go off on a brief one minute love rant on how some people complain about not having enough time in a day, but even if they did have a 25-hour or even a 30-hour day, they still wouldn't get it all done….
[youtube]https://youtu.be/HGMoOd8XyBo[/youtube]
And now that's off my chest, let's move forward with how to break the old cycles of time lack and invite the new cycles of time abundance.
More Time Tip #1: Go to Bed Earlier
"Wait a second! If I go to bed earlier, I have less time!" – Anonymous
On the contrary, by going to bed earlier and being more in line with your natural circadian rhythm, you have more energy during the day and therefore more QUALITY time.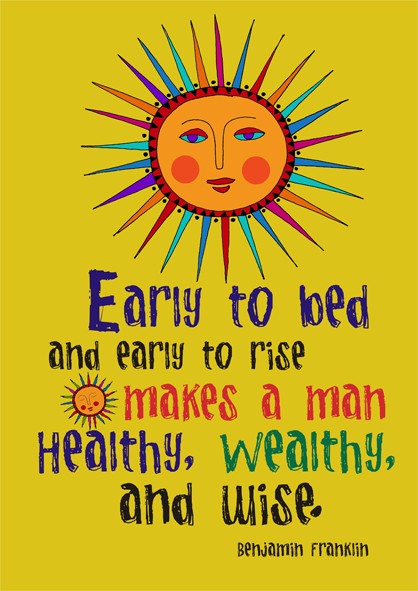 Quality time is really what you want, isn't it? Not more mid-afternoon brain fog time.  Not more time reading the same thing over and over because you're so tired you can't even think.  Not more time with your family where the only thing you can do is exist with them while in zombie mode.
How about more ENERGY to get done with your work earlier and have a better workout, clearer thinking, and real quality family time?
And by getting to bed earlier, you are more likely to wake up earlier (probably without an alarm clock) to get a better start to your day and maybe even get that extra hour you are looking for.
"Oh but now I don't have time to watch a movie every night." – Anonymous
Yeah well, some people prefer watching movies about other people being successful, while others prefer living successful lives worth making movies out of. After all, the most successful people are the early risers.
More Time Tip #2: Make an Appointment with Yourself
Imagine that critical appointment that comes up that you are willing to drop everything for because you just have to do it.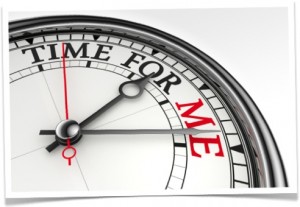 Now imagine what it would be like to treat your exercise time or any "ME time" with this same level of importance and urgency.
Remember, you cannot give to others what you don't already have.
Take care of yourself first, and you will have much more to give to others.
So right now, schedule a 1 hour appointment with yourself for tomorrow, and the next day, and the next and the next.
Yes, you are worth it, and you owe it to yourself and everyone else.
More Time Tip #3: Trust the Process!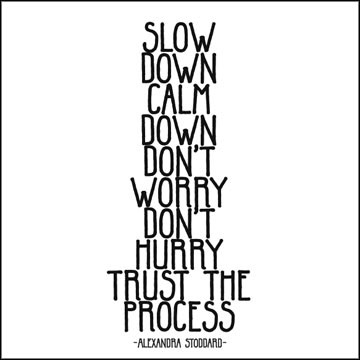 Above all else, trust the process. Trust that creating a new routine can be challenging at first as you are essentially taking that road less traveled. But once you start traveling it, the path does get easier.
Momentum is built. You start craving exercise like you were once craving sweets. You start enjoying getting the extra rest at night because getting stronger happens when you sleep, and you actually FEEL the difference.
Some say it takes 21 days to form a new habit. Others say 30 days.
But one thing is certain good new habits are totally worth it: and it all starts with Day 1.
And that day is today.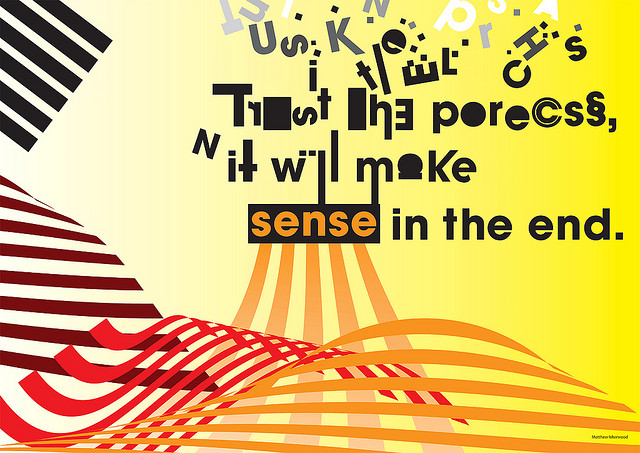 Your Fitness and Fat Loss Guy
Jay
---
Body Weight Workout Challenge
This workout is from my good friend and fitness expert Shawna Kaminski.  I was just in Las Vegas with her and I can tell you that Shawna really knows her stuff.  And in addition to that she is a lot of fun to hang out with and learn new ways to help people live better lives.   Anyway here's a great workout from Shawna.  Click on this link to check out an interview I did with Shawna a couple of days ago:  https://youtu.be/dPUPa_T_Kg4
[youtube]https://youtu.be/dPUPa_T_Kg4 [/youtube]
Hey, I'm Shawna Kaminski, AKA 'the Pull Up Queen'. I love to do challenging workouts, especially when they include pull ups.
Bodyweight workouts are super fun. They're a great way to kick your own butt and you really have no excuse NOT to get in a workout when all you need is your own body as a tool.
I've got a cool workout for you to try. I like to do timed sets because once the workout is set up, it's on auto-pilot and it goes by fast. I get so conditioned to hearing a 'beep' with timed sets that sometimes if I'm in a grocery store and hear someone's watch go off I feel like hitting the floor for some push ups.
It's pretty hard to train your back with any kind of intensity without a pull up bar of sorts. In this workout, I've added pull ups. If you can't do pull ups, you can do inverted rows or assisted pull ups (or any number of modifications I give in my program).
If you have no pull up bar, you'll just have to go drag your car by it's bumper to hit your posterior chain (fancy words for you back, bum and hamstrings). Basically, you need to be pulling to be working your back. You push to work your chest. The pull of gravity with your body weight is your resistance. Anytime you can find something to hang off, you're all set for a back workout. I've been known to hang from the rafters in an airport, off a lifeguard tower on a beach, off a low bridge over a creek. Geesh, just look up and you're sure to find something…but safety first, make sure whatever you grab onto can hold your bodyweight 😉
Here's the workout:
Set your timer for five sets of 1 min with a 10 second transition time. A gymboss timer works well for this.
Burpee
Pull ups
Squats
Push ups
Box jumps (or bench step ups)
Count your reps for each set and record (during the 5 second transition).
Rest 2 minutes between sets.
Repeat up to 3 times trying to match your reps from the first set.
This is a quick 15 minute workout, but trust me, it's a tough one. I was totally toasted when I did it.
The next time out when I repeat the workout, I'll try to beat the number of reps in each set. At least now I have a benchmark.
Now pull ups are a tough move. They're one of those things that you either CAN do or you just CAN'T. I have some ways to help you achieve your pull up best, it's not like you can 'change' your body weight, so a few tricks are in order. You can find them in my Challenge Workout program.
Shawna Kaminski is a retired schoolteacher of 20 years who's found her passion in the fitness industry. She's been a competitive athlete all her life and has competed nationally in three sports. She's parlayed her ability to teach and her love of training into programs that you can directly benefit from. Shawna is in her late forties, is a mother of two teenagers and understands how busy life can be. Her workouts are short and intense and often can be done anywhere. She's always up for a challenge and shares her fitness challenges with you. Currently she runs her own fitness boot camps and coaches clients in person and online with her amazing result getting programs.
---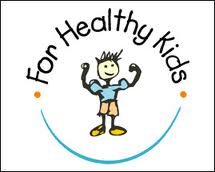 With childhood obesity and other childhood disorders on the rise, everyone from doctors to teachers to parents are seeking solutions for better health for kids. At the most basic level, everyone can agree that all kids can benefit from eating healthier.
Did you know that childhood obesity has tripled over the past 30 years?
That being said, with all of the glitzy candy and process foods competing for your kids' attention, how do you get them to eat healthy meals? Over the years, we have found many solutions, but we also salute the creative Altman Fitness parents who have shared their tips for making healthy food for their kids.
Here are 5 powerful ways to get your kids to eat healthy:

1. Change up old favorites. Think about the foods your kids love, and make something that tastes and looks similar – with different healthy ingredients. Altman Fitness parent Molly Nolski's teenage daughter, Caroline, made her favorite coffee cake by substituting butter with ghee, processed flour with quinoa flour, and sugar with Stevia.
2. Be creative. Try some of the clever "tricks" used by advertisers to make new foods sound exciting to your kids. One ingenious Altman Fitness mom made pasta out of zucchini and called them "good luck noodles" because of their green color. Let's face it, kids tend to gravitate toward fun wrappings and funny names on packaged foods, so if you are making pumpkin soup, you might call it "Halloween Pumpkin Soup" to catch their interest.
3. Take your time. If your kids are used to eating candy and chips, it may take time to get their taste buds to acclimate to healthy food for kids – especially those with a sour taste, like fermented foods and beverages. Instead of rushing it, remember the Step By Step Principle: take it slow and build over time. Trust that every small step you take toward healthy eating will have big rewards over a lifetime! Add some new foods into those "old favorites" a little at a time, and see what happens. One clever Altman Fitness parent, Nicole Beglesdorf, added one teaspoon of Young Coconut Kefir to her daughter Alexis' regular "junky" juice and continued to increase the amount until he was drinking one to two cups of Young Coconut Kefir per day! (And loving it, by the way.) Soon juice wasn't even needed.
4. Arm yourself with easy healthy recipes. Gather up some easy healthy recipes and experiment until you find the ones your kids take a liking to. Make small amounts and have "taste tests" with your kids, giving an award to the recipes your kids like the best. Remember to keep a go-to file with all of the "award winners" on hand!
5. Keep it simple and fun! Changing habits and making meals can feel daunting when they are complicated and require too many steps. Focus on keeping it simple.  Focus on picking the easiest  and  simplest meals, and one meal per day to begin.  Then build from there to build your healthy family for years to come.   Above all, keep it simple, yummy and fun!
Committed to your health
Jay Altman
---
Think about hot water.
At 211 degrees Fahrenheit you can make a good cup of tea.
But one degree more – 212 Fahrenheit – and you create steam….that can power a 100 ton train!
That's why in life it's vital you seek out the one extra degree of difference that…
• Makes a 'good' body…a great body you love
• Turns your current health….into the best health to last a lifetime
• And your 'good' mindset….into an unstoppable mindset that you can do anything
Kaizen (???), Japanese for "improvement", or "change for the better" refers to philosophy or practices that focus upon continuous improvement of processes in manufacturing, engineering, game development, and business management. This same concept can be easily adapted to fitness and weight loss. Just one percent of change can be the difference between that hot cup of tea and the steam that can power that 100 ton steam engine.
Small daily changes allow you to achieve a boiling point…and power ahead.
Meet Cara, an Altman Fitness Bootcamp member for the last 16 months.
One of the little shifts that allowed Cara to go from 255 lbs, pre-diabetic, joint issues, and literally at rock bottom to losing 90lbs and 80 inches, no longer pre-diabetic and feeling unstoppable….was transforming her 'self-image'.
Cara found that even though she had left behind her 'old life'….she still had old beliefs dragging her down…
"I am not smart enough"…"I am no good" ….'I am a loser' etc.
Cara changed these beliefs by immersing herself around inspiring influences.
• She listened only to the positive people in her life…
• She spent time with high achieving people…
• She ridded her life of toxic relationships…
• And she took new positive actions each day!
---