Did you know?…..
Why hugging is healthy for you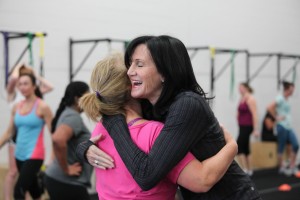 Your body produces ample amounts of oxytocin during physical touch such as hugging. The neuropeptide oxytocin, decreases the level of stress hormone is, released by your pituitary gland, is a naturally occurring hormone in your body with incredibly powerful, health-giving properties. Oxytocin quite likely plays a role in why pet owners heal more quickly from illness, why couples live longer than singles, and why support groups work for people with addictions and chronic diseases.
A 10-second hug a day can reduce stress, lower risk of heart disease, boost your immune system, fight infections, fight fatigue and ease depression. This biochemical and physiological reaction in your body can significantly improve your health.
Hugging is an incredible way to not only bond with others but also boost your physical, and emotional, health. Even cuddling with your trusted pet may offer significant benefits to your heart and overall health.
Fun Facts about hugging:
On average, people spend an hour a month hugging!
A full-body hug stimulates your nervous system while decreasing feelings of loneliness, combating fear, increasing self-esteem, defusing tension, and showing appreciation.
A quick hug has a near-immediate impact on health, lowering your heart rate and inducing a calming effect while also leading to a more upbeat mood!
It's a universal language!
Human touch alone can reveal emotions including anger, fear, disgust, love, gratitude, and sympathy, with accuracy rates of up to 83 percent.
What are you waiting for…. go give a hug!
And if your not sure where to get one, we give out lots of hugs at Altman Fitness. Just give us a call to set up your 1 week of absolutely FREE classes 612-454-6409…. free hug included 🙂