This time of year has given us a lot of time to think about what we are thankful for, and some time to reflect on how we want to show appreciation.  For those of you that don't know- it's been a big year for us! In January we welcomed our 3rd child, Jameson to our family. Then, in June we basically had another baby as we opened the doors to our 1st "Altman Fitness" studio!  We've got an amazing group of members that make us feel lucky every day to deliver fat-blasting and body toning workouts. It also allows us an avenue to share nutrition advice and programs that make everyone healthier and change the way people look at food.  That's a lot to be thankful for.  So, lets not lose sight of what this season is all about…..what are YOU Thankful for?  I hope that yesterday you were expressing those things with family members and loved ones and you are feeling pretty good about the life you've got. We had an amazing turnout at our 4th Annual Burn the Fat, Feed the Hungry charity event. The participants raised over $1,700 and donated  food to help feed those in need this holiday season. It's an amazing time to give back to our community.
And, of course who can miss the fact that today is BLACK FRIDAY!  The day to be Thankful for all the savings you are going to get from local retailers!! Because we believe that better health thru fitness and nutrition is the #1 thing to be thankful for in your life- we'd like to make it a little bit more affordable if you buy in the next 2 days.
Here's your opportunity to SAVE $$ on everything from our bootcamp, to gifts, to nutritional supplements, and Fat Loss Programs.
To learn more about  products, just click on the name of the product down below (the bold black text), BUT make sure you buy it using the link on this page and entering the discount code "BLACKFRIDAY" (one word) in the coupon code section of the shopping cart during check out – and you'll instantly save $$
The Black Friday Sale is ONLY good this weekend so don't miss out by over eating and falling into a turkey and pumpkin pie coma

UPDATE: Since launching this black Friday sale, a bunch of people mentioned they'd want to buy it all….. So we just created the "Whole Enchilada" offer were you can get boot camp, the 28 day fat loss formula, exercise for fat loss AND a starter set of supplements all at a FANTASTIC price.
Enjoy!
1 Month Membership for a friend* $100 off!
This is an amazing gift for that friend that is hard to buy for. *First time guests only
Amazing at home Fat Loss Programs!
 Our very popular 28 Day Fat loss Formula has helped hundreds of people lose weight in a safe and supportive environment. The sale is good for our programs starting in January and February. Exercise 4 Fat loss is the perfect compliment for at home fat-blasting workouts if you are not currently in our boot camp.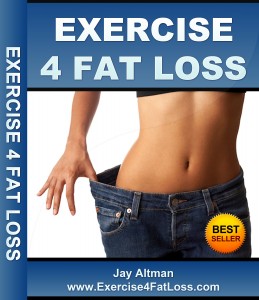 Regular Price:  39.99     50% Off:  19.99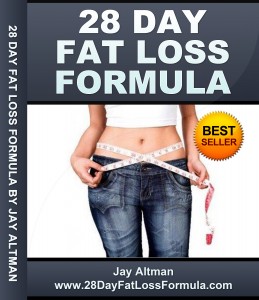 Regular Price 135.00    50% Off:  67.00
Designs for Health Products           
These products have NEVER been on sale so whether you order them from us all the time or this is a good time to
try them- stock up while they are 15% off!
PaleoMeal
Weight Loss
Lipid Management
Type II Diabetic Control
Blood Sugar Balance
Hypoglycemia
Mercury Toxicity
Weight Training
Yeast Overgrowth
ORDER Paleomeal HERE:
Chocolate Paleomeal : Large 900g   or  Small 540g
Vanilla Paleomeal : Large 900g or Small 540g
Strawberry Paleomeal:  Small 540g
PaleoBars         
Dairy Free Coconut/Almond

PaleoBar- DF™ Coconut/Almond is dairy free and contains  rice protein. Since rice protein is considered to be the least allergenic of  all protein sources available, this bar is an ideal choice for patients with  whey protein sensitivities. Please note also that all the
PaleoBars™ are made  primarily with two high quality fat sources, almond butter and coconut oil.  Almond butter is high in healthy monounsaturated fat and coconut oil is high in  lauric acid.
Alpha lipoic acid and chromiumare present to stabilize blood sugar levels and reduce related  sugar cravings.  PaleoBar™-DF also  supports improved blood glucose levels and insulin sensitivity with a low  carbohydrate load (only 5g of net carbs ber bar!) and prebiotic sweeteners like  maltitol and erythritol that have minimal blood glucose effects. All PaleoBars™ contain no:
Gluten
Hydrogenated or trans fats
Simple sugars, i.e. sucrose,  fructose, glucose or concentrated fruit sweeteners
Wheat or corn
Click here to order a case of 18 Coconut/Almond Paleobars
Dark Chocolate/Cherry Flavored  –  the antioxidant-rich food bar  

C.C.Meal™ is a great tasting, low-glycemic food  bar which features a  balanced macronutrient combination of protein,  carbohydrates, fats and  fiber for sustained energy and hunger control. It is  similar to our  P.B.Meal™ bar, yet it has its own unique taste and characteristics,   with its delicious flavor derived from a combination of dark chocolate  and tart cherries (Prunus cerasus).
C.C.Meal™ features CherryPURE™, an all-natural, non-GMO  cherry powder made with high-quality tart cherries. CherryPURE™ is freeze-dried   using a unique production method in order to maintain high levels of  nutrients  found in these cherries.
Tart cherries contain anthocyanins,  key phytonutrients which  give them their rich, red pigment and boast high  antioxidant as well as anti-inflammatory properties.  In fact, tart cherries contain more   anthocyanins than other fruits, including sweet cherries, and have among the  highest levels of antioxidants of all the super foods.
Additional Highlights  of C.C.Meal™
Great small meal option, pre/post workout and  between meal snack
Nut-free*; uses sunflower seed butter instead of  nut butters
12 g protein and 6 g fiber per bar
Additional antioxidant activity from mixed tocopherols, rosemary extract, and dark chocolate
Only the healthiest possible  sweeteners used (tapioca syrup, erythritol,  and stevia)
Low glycemic – does not impact blood sugar
Free of fructose, sucrose,  and rice-syrup solids
Click here to order a case of 12 C.C Meal bars
Essetiagreens
Click the links above to order : (Enter 'BLACKFRIDAY' on the checkout page for 15% off all supplements).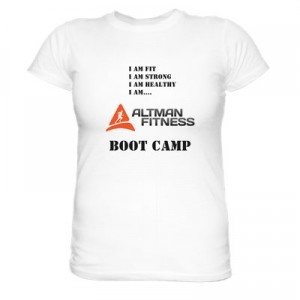 Mens "I am Fit, I am Strong, I am Healthy" Altman Fitness Boot Camp T-Shirts
(cotton- lt Grey) S,M,L,XL $27.00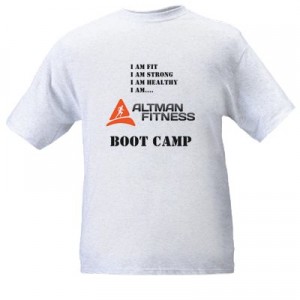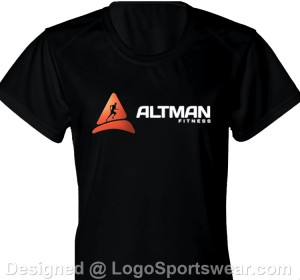 Ladies Dri Fit Altman Fitness T shirt– Black S,M,L, XL $31.99
Mens Altman Fitness Dri Fit T shirt– Black – S,M,L,XL $31.99