Check out Tyler's Warrior Warm up Below
Since your reading this I know you are concerned with getting more fit. However, getting lean and strong isn't just about your workouts, as this video points out, you may be shortchanging yourself.  Here's a guest video from my good friend Tyler (the creator of The Warrior Warm Up) that has a super simple warm up you can use to boost the results you get from your workouts!
Remember, for the next 60 hours you can get The Warrior Warm Up for only $7 CLICK HERE TO LEARN MORE
---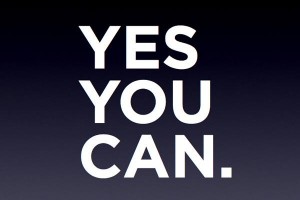 Have you ever wondered if the 28 Day Fat Loss Formula is right for you?  Have you just wished you could hear in real terms what to expect from someone who has done it? Well, if you are in our boot camps you can talk to almost any one of our members and they will tell you their story-and they will rave about what they learned and what their results were.  This past month we had one of our new instructors, Muna, go through the program. She wrote us a summary about her results and exerperience and I thought it was way to good NOT to share. Congrats to Muna for her amazing results and I hope this helps anyone out there who is looking to start, or stay motivated through or program.
"This is Muna, your instructor at the Triad location in Bloomington. I just finished the 28 day and wanted to share my experience with you. In the beginning, I was a bit nervous because once we went over the restrictions, I wasn't sure what kind of options were going to be available for me to eat. However, I soon found that it was much easier than I expected it to be. Jay and Kelly have a detailed meal plan that you can choose to follow (which I did because it seemed easiest for my lifestyle – it was one less thing I had to worry about) with amazing recipes. My personal favorites were the breakfast tacos (which I didn't only have for breakfast!) and the protein pancakes with blueberries. Both of those recipes I plan to continue eating even after the 28 day has finished.
The first three weeks went by extremely fast and the routine was so easy to follow that when I looked back on it, the days were flying by. Upon the switch up of the rules in the last week, I was excited but nervous, once again, about what I was going to eat. After the first day in the last week, it became apparent that there was no need to worry, because Jay and Kelly really thought this through and made a great plan that was very user friendly.
Unfortunately, on the last Wednesday, I got to work and realized that I had forgotten my lunch. Needless to say, I was a bit panicky. I hadn't "cheated" up to that point, and I really didn't want to start then! Luckily, I had eaten breakfast before I left for work, so I didn't have to really worry about it until around 11 a.m. When it came down to it, I sorted through my options, which were scarce, and I decided to go to Jimmy Johns to get an un-wich (adding the avocado for my healthy fat). Since I wasn't going home for dinner that night, I also stopped at the gas station and picked up some already boiled and peeled eggs for dinner as well as an apple for my mid-day snack (which I ate with peanut butter that was in the kitchen at my work). It all ended up working perfectly in the end, but it was definitely nerve-wracking in the morning!
 When I began the 28 day, I will admit that I wasn't in it to lose weight, I was more curious about the program so that, when a boot-camper has questions about it, I can help. With that in mind, I was stunned when at the end of the four weeks on plan, I weighed myself and was down 10 pounds and 11 inches! I really didn't expect that at all. After I took my measurements, I remembered that a while back I had bought a pair of jeans that were one size smaller than I wear as incentive to possibly fit into them one day. I dug them out and tried them on, and lo-and-behold they fit! I was so pumped! They may just become my new favorite pair of pants.
I felt pretty good 28 days ago, but now I feel great. My advice for everyone taking part in the 28 day is that if you have any questions or needs help pushing through these four weeks, talk to people who have done it or are doing it with you. I got some great inspiration from people who had done it previously as well as from those who were working on it at the same time I was. Use your resources, phone in on Monday evenings, eat healthy, lose fat, and most of all – have fun!
Muna
---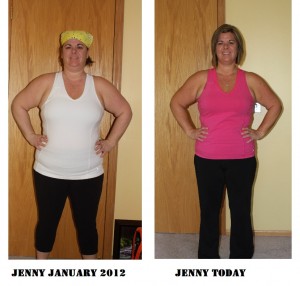 This is Jenny Flynn. Jenny is a wife, a mother, a daughter, a good friend, a photographer, a healthcare worker, a former athlete and many more things.  In the past 8 months Jenny Flynn has also become a person COMMITTED to changing her health for the better and she fights every day to make her dream of losing 90 lbs a reality.  I had the privilege of sitting down with Jenny last week to talk to her about her life, her past, and what made her decide to change her life and what motivates her to keep on going even when she hits a plateau.  If you, or anyone you know, has ever struggled to lose weight you will find her story inspiring and a real world account of what it takes to go after something you really want and how to deal with the "bumps in the road".
Kelly: Tell me a little about your childhood
Jenny: I grew up in Minnesota with my mom, dad, brother and sister. Although for as long as I remember I was an athletic kid, I did feel like I was somewhat heavier than my friends, I didn't really feel "Fat" but just that I was "bigger". Most of my family was overweight so at home I felt more normal than I did around my group of friends.  While I played softball and volleyball thru middle school and high school I had the worst diet ever. Fresh meals were not prepared at my house and I'm not sure I ever ate a vegetable. I'd typically have cereal for breakfast, hot lunch at school and then relay on vending machine candy bars and mountain dew for my energy during the day. I can think back on those days and distinctly remember energy highs and lows from all the sugar and caffeine I was eating and lack of nutritious foods, but I didn't know any better. My senior year I ended up with a sports related injury and couldn't play. It was a stressful time for me and with school and college pressure I started emotional eating. Things got a little better for a time in college, but after quitting sports early on I had nothing to keep me accountable, or active. Like many, I turned to drinking and eating and gained over 35 lbs. by the time I graduated college.
Kelly: So, now you are into adult hood and how did you view your health at this point?
Jenny:  My weight stayed about the same for a number of years after I was married but I can honestly say that my eating habits were horrible. Again, I didn't grow up eating vegetables so I never even knew how to cook them for myself and thus I relayed on processed, packaged, convenient foods.  Then, there were a string of events in my life that caused me to fall even further from the path of good health. I had a very complicated pregnancy where delivery left my close to death and I suffered post-partum depression.  Then, 2 years later my father passed away which just shattered me as he had always been my rock , the one to pump me up, and gave me tons of confidence. However, I have always been one to keep my emotions to myself so I never really allowed myself time to grieve. Soon after that I got pregnant again with my son which sent me again into a pregnancy filled with sickness and health issues. Not only did I have my second C-section, but I had to get my gall- bladder removed very soon after his birth.  While my children have been such a blessing in my life, things were over shadowed by my father's death and also the fact that I knew something was wrong with my health. I started waking up in the middle of the night with migraine headaches; I was depressed, and became terrified when I started noticing heart palpitations fairly regularly. I spent countless days and tens of thousands of dollars at the doctor, knowing I was on the verge of Diabetes as well.
Kelly: is this when everything changed for you?
Jenny: YES! I would say this was my rock bottom. I remember the doctor saying that I could have heart surgery to fix the palpitations, I could go on medication or I could live with it. In his mind, those were the options. Thankfully, my sister had been taking a nutrition course for the past several months and suggested I join her to learn more about what I was putting in my body.  It was amazing learning about food and nutrition and how the things we eat affect everything from our mood, and energy as well as our weight. About the time I started paying attention to my foods, a friend of mine asked if I wanted to buy a daily deal for a boot camp class. I thought she was CRAZY! I hadn't worked out in YEARS and it was the last thing I felt comfortable doing. For some reason, she was so persistent and didn't take no for an answer so I bought it. She went the first day without me and told me that everyone was really nice and that I'd like it.  I remember driving there the first day thinking that I would feel so self-conscious, just like I did at the gym. I was actually amazed that I felt the exact opposite in class. Everyone was very supportive and I actually felt comfortable. I even noticed some of my competitiveness coming out and I wanted to get better and do more each time. By the end of my first month I was hooked, it was like someone breathed life back into me and I wanted more of that feeling.
Kelly: tell me about your progress so far..
Jenny: Since January I have lost 49 pounds and my whole body looks so much better, fitter, stronger, and healthier. I have dropped my cholesterol over 100 points which I am just shocked at! And everyone that sees me and knows me can tell how much I've changed. Mentally I'm changing every day too. I have more confidence than I had 8 months ago and I believe I can get thru more things these days.
Kelly: why is it working for you this time?
Jenny: from the moment I walked in the door (at Altman Fitness Boot camp) I felt comfortable, like this is not some high testosterone gym where everybody judges everybody. Jay and Ryan made me feel comfortable for who I was and what fitness level I was currently at. They did not look at the 240lb Jen, they saw someone that was looking for help and showed me compassion and understanding and that there is hope. The very first week Ryan made me squat lower, lower and yet lower. "I said I can't" and he looked at me in the eye and said  "GIRL, Yes you can!" I knew he meant it and I have trusted him from that day forward.  The members have made me feel so welcome and over the months have become a wonderful support system for me, they feel like family. Throughout my journey I have been educated by one of the best teachers I have ever come across. Jay has an unbelievable knowledge and understanding of how the human body works, not just body but mind and spirit as well. Jay has used the right amount of encouragement, whether it was breaking me down (probably a better word for that) and then building me back up at exactly the right time.  Jay knows how the human spirit works and that is truly valuable.
Altman Fitness has been life changing and life saving for me. I have spent thousands of dollars over the past three years, we are talking 10-15,000.00 on Dr. appointments to figure out what is wrong with me, only to hear the medical community tell me it was stress and I should de-stress. What the medical community is missing: education, compassion, knowledge.   In   7 months Altman Fitness has completely changed my cholesterol level, blood pressure, joint pain, all over myofacial pain, heart palpitations, mood swings, depression, chronic bowel issues, blood sugar problems, pre-diabetes, sleep disturbances, acne, dry skin and scalp, head aches, and the list goes on!!!  This type of change is priceless. So thank you to Jay, Kelly, Ryan and Altman fitness for helping me achieve what I never thought I could and I am so excited and encouraged to see what the next 7 months brings!!!
Kelly: What keeps you going?
Jenny:  it's really hard sometimes. I'm not going to lie. I've hit a plateau for almost 2 months and it's really emotionally draining. Sometimes I feel like I want to quit.  But, I think of my husband and my kids and how I want to be that mom that can go out and play with my kids and not get winded or ache the whole time.  My daughter reminds me of my journey because she always comments when she hugs me now that her arms go all the way around my waist. That is a HUGE motivation and I know they are so proud of me. Also, I have built such a community of people that are cheering me on- even if I'm not cheering myself on at that particular moment. Facebook has been huge to post my progress as people I rarely see tell me they are inspired by me. That's pretty cool.
Kelly: What do you do when you hit a roadblock?
Jenny: It has happened recently so I am still learning what to do but I try to just stay focused on the end goal, remind myself of the reasons why I am important to take care of and imagine what I will feel like when I succeed. I also reach out to the people that are supporting me. Jay, Kelly, Ryan at Altman Fitness and also my husband and friends. Sometimes I do find that it can take a variety of people just to remind me why this is all worth fighting for, even when the going gets tough.
A big thank you to Jenny for sharing her story. We know there are so many people out there that need to, but are afraid to, take that first step to take charge of their health and change their lives. Jenny is an inspiration to those that know her- and now that you know a bit more about her, we hope she is inspiring you! Stay tuned as we update her story and share her progress along the way.  GO JENNY GO! GO JENNY GO!!
---
Body Weight Workout Challenge
This workout is from my good friend and fitness expert Shawna Kaminski.  I was just in Las Vegas with her and I can tell you that Shawna really knows her stuff.  And in addition to that she is a lot of fun to hang out with and learn new ways to help people live better lives.   Anyway here's a great workout from Shawna.  Click on this link to check out an interview I did with Shawna a couple of days ago:  https://youtu.be/dPUPa_T_Kg4
Hey, I'm Shawna Kaminski, AKA 'the Pull Up Queen'. I love to do challenging workouts, especially when they include pull ups.
Bodyweight workouts are super fun. They're a great way to kick your own butt and you really have no excuse NOT to get in a workout when all you need is your own body as a tool.
I've got a cool workout for you to try. I like to do timed sets because once the workout is set up, it's on auto-pilot and it goes by fast. I get so conditioned to hearing a 'beep' with timed sets that sometimes if I'm in a grocery store and hear someone's watch go off I feel like hitting the floor for some push ups.
It's pretty hard to train your back with any kind of intensity without a pull up bar of sorts. In this workout, I've added pull ups. If you can't do pull ups, you can do inverted rows or assisted pull ups (or any number of modifications I give in my program).
If you have no pull up bar, you'll just have to go drag your car by it's bumper to hit your posterior chain (fancy words for you back, bum and hamstrings). Basically, you need to be pulling to be working your back. You push to work your chest. The pull of gravity with your body weight is your resistance. Anytime you can find something to hang off, you're all set for a back workout. I've been known to hang from the rafters in an airport, off a lifeguard tower on a beach, off a low bridge over a creek. Geesh, just look up and you're sure to find something…but safety first, make sure whatever you grab onto can hold your bodyweight 😉
Here's the workout:
Set your timer for five sets of 1 min with a 10 second transition time. A gymboss timer works well for this.
Burpee
Pull ups
Squats
Push ups
Box jumps (or bench step ups)
Count your reps for each set and record (during the 5 second transition).
Rest 2 minutes between sets.
Repeat up to 3 times trying to match your reps from the first set.
This is a quick 15 minute workout, but trust me, it's a tough one. I was totally toasted when I did it.
The next time out when I repeat the workout, I'll try to beat the number of reps in each set. At least now I have a benchmark.
Now pull ups are a tough move. They're one of those things that you either CAN do or you just CAN'T. I have some ways to help you achieve your pull up best, it's not like you can 'change' your body weight, so a few tricks are in order. You can find them in my Challenge Workout program.
Shawna Kaminski is a retired schoolteacher of 20 years who's found her passion in the fitness industry. She's been a competitive athlete all her life and has competed nationally in three sports. She's parlayed her ability to teach and her love of training into programs that you can directly benefit from. Shawna is in her late forties, is a mother of two teenagers and understands how busy life can be. Her workouts are short and intense and often can be done anywhere. She's always up for a challenge and shares her fitness challenges with you. Currently she runs her own fitness boot camps and coaches clients in person and online with her amazing result getting programs.
---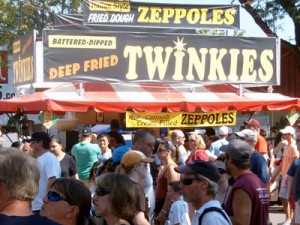 It only comes around once a year. For some it is a tradition they share with family & friends that  spans back as long as they remember. Some people take days off work to attend. We are talking about the State Fair of course and it starts today! Many states have an annual fair and the Minnesota State Fair is one of the largest in the country with over 1.6 million people attending each year.
While the MN State Fair's history goes all the way back to 1859, the focus of the fair has changed drastically since those times.  From the State Fairs website they describe the fair as this : "The character of early fairs was dominated by agricultural exhibits and competitions, reflecting its original purpose of encouraging farming in the state. While agriculture is still the primary focus, the scope of activities has broadened to include large-scale entertainment features, technological and industrial exhibits and scores of education and government institutions."
Now, I understand that there are animals and attractions and entertainment at the fair, But let's be HONEST! The real reason, and the most "talked about" aspect of the fair is the FOOD! Every year there is the "NEW" food being introduced. Likely something on a stick. One year it was the Fried Candy Bar on a stick. Then, the fried Bacon on a stick, Deep fried Chocolate Chip cookie dough, and this year- Bacon Ice Cream! Ok, so if your stomach is growling, rather than turning, fom this list we wanted to give you some things to think about so you can go into this year's state fair with a bit of education.  I know it is a once a year event and there are more food vendors than you could possibly even get to  if you spend all 10 days at the fair.
The important thing in any situation is MODERATION. Below, we've given you some nutrition estimations from a local nutritionist so you can get an idea of what your favorite foods will set you back.  If you look at this list and a jumbo corn dog from the state fair is going to make your whole experience complete, well then go ahead and have it! At 375 calories it's not the healthiest lunch, but it's not going to sabotage all your efforts of maintaining (or losing) weight.  However, if you go to the fair and have to get the cheese curds along side of the corn dog, AND the mini donuts or milkshake or that "oh-so-healthy" sounding Candy Bar on a Stick…..then you are going to be in some trouble. And, you'll likely have a belly ache for the day.
Our suggestion is this:  Take a look at the following list. Pick out the foods that are your absolute favorites. If it's more than 2 things, share the item with several people or choose to only sample one or two bites.   
It's no secret that in the American culture, food is typically a big part of our social experience.  Take some time to enjoy the other aspects of the fair. The great people watching , the games, rides, the agriculture exhibits, the entertainment and make it an opportunity to get some exercise as you take it all in and walk for miles.
Now, here are the details: Do with them what you will and go into the fair this year with a healthy attitude and a game plan!
Nutrition information for State Fair foods- the most popular first:
Fried cheese curds–850 calories for a smaller container (the 7 oz container has 1,140 calories)
 Mini Donuts–650 calories (~55 calories/donut)
 Roasted sweet corn–200 calories
Dairy Barn Shake–650-800 calories
Estimated nutrition information for select foods at the State Fair.*
 Food Calories Fat (g) Fat calories Carbs (g) Carb calories Sugar (g)
 Candied apple 332 1 5 87 348 –
 Caramel apple 298 1 9 74 294 –
 Cheeseburger 551 36 324 25 100 –
 Chicken strips (4 strips) 445 21 189 33 132 –
 Cinnamon roll 730 24 216 114 456 –
 Corn dog (jumbo) 375 21 189 36 144 10
 Corn dog (regular) 250 14 126 23 92 6
 Cotton candy 171 0 0 45 171 45
 Deep-fried Snickers (5 oz.) 444 29 261 42 168 –
 Deep-fried cheesecake (6 oz.) 655 47 423 56 224 –
 Deep-fried macaroni and cheese 600 35 316 60 240
Deep-fried Oreo 98 6 51 11 44 –
 Deep-fried pecan pie 800 60 540 70 280
Deep-fried Twinkie (2 oz.) 420 34 306 45 180 –
 Corn on the cob (8 in. ear) 201 1 9 42 168 –
 Egg roll (6 oz.) 400 19 171 44 176 –
 Elephant ear (2.9 oz.) 310 15 135 38 152 13
 French fries (7 oz.) 560 24 216 79 316 –
 Hot dog, plain, with bun (footlong) 470 26 234 41 164 –
 Hot dog, plain, with bun (regular) 214 14 126 28 112 –
 Onion mum 1320 72 648 140 560 –
 Fried shrimp (5 oz.) 555 30 270 36 144 –
 Fudge (1.5 oz.) 199 11 99 25 100 25
 Funnel cake 760 44 396 80 320 16
 Ham biscuit 440 26 234 36 144 –
 Ice cream cone (large) 934 54 486 96 384 –
 Ice cream cone (small) 774 42 378 83 332 –
 Kettle corn (7 cups) 490 12 110 70 280 14
 Nachos with cheese 861 59 531 70 280 –
 Pizza, pepperoni (7 in.) 794 35 315 80 320 –
 Popcorn, no extra butter (7 cups) 400 27 243 30 120 –
 Snow cone w/ 3 oz. syrup 270 0 0 68 270 –
 Soft pretzel (4.5 oz.) 340 2 18 70 280 16
 Turkey leg 1136 54 486 0 0 –
---
We know what you're thinking.
Everyone knows that whole wheat breads are the best and white bread is the worst. Where's the news there?
Well, prepare to be surprised.
There's good news for those who despise wheat bread … sourdough may be better.
A new study set to be published in the British Journal of Nutrition has actually blown the theory that we should all be making our sandwiches and toast out of whole wheat to pieces.
Professor Terry Graham, a carb scientist at the University of Guelph, examined how people respond to different types of bread after eating them for breakfast and lunch. The breads included were:
• White
• Whole wheat
• Whole wheat with barley
• Sourdough white bread
All of the participants in the study were overweight men between 50 and 60 years old. Which bread was most beneficial?
Sourdough.
After eating sourdough bread the men had the most positive body responses, including lower blood sugar levels. The worst bread turned out to be not white, but whole wheat. Whole-wheat bread caused spikes in blood sugar levels that continued until well after lunch. Even the whole wheat plus barley bread was worse than the white.
Why Might Sourdough be Healthier Than Whole Wheat?
Sourdough bread undergoes a fermentation process that may alter its starches, making them healthier. Whole wheat bread, meanwhile, undergoes a similar refining process as white bread. Its healthy components like wheat germ and bran are removed and only partially put back in, making whole-wheat bread far less healthy than most people assume it to be.  In fact, many whole-wheat breads are still made with mostly white flour.
How to Identify Healthy Breads
Keep in mind that this study did not evaluate any breads made with whole grains, the all-star when it comes to healthy breads. Whole wheat and whole grain are two entirely different things.
Research is revealing that whole grains are the best choice when choosing your bread. To distinguish true whole-grain breads from imposters:
• Read the label. Whole-grain breads will say "100% whole grain." You can also look for the 100% Whole Grain stamp.
• Pick them up. Bread made from whole grains will feel heavy and dense compared to refined-grain breads, which tend to be light, soft and fluffy.
• Consider grains other than wheat. Spelt, amaranth, rye and others are also used to make whole-grain breads that often have superior health benefits to wheat. A study published in the American Journal of Clinical Nutrition, for instance, found that wheat bread triggers a greater insulin response than rye bread.
With all of the carb-hating going on in recent years, this news will come as a welcome surprise to many Americans; this is one time when you really can have your "bread" and eat it to.
Courtesy of SxWise.com via www.altmanfitness.com
---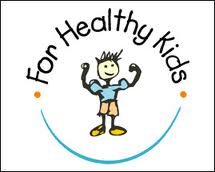 With childhood obesity and other childhood disorders on the rise, everyone from doctors to teachers to parents are seeking solutions for better health for kids. At the most basic level, everyone can agree that all kids can benefit from eating healthier.
Did you know that childhood obesity has tripled over the past 30 years?
That being said, with all of the glitzy candy and process foods competing for your kids' attention, how do you get them to eat healthy meals? Over the years, we have found many solutions, but we also salute the creative Altman Fitness parents who have shared their tips for making healthy food for their kids.
Here are 5 powerful ways to get your kids to eat healthy:

1. Change up old favorites. Think about the foods your kids love, and make something that tastes and looks similar – with different healthy ingredients. Altman Fitness parent Molly Nolski's teenage daughter, Caroline, made her favorite coffee cake by substituting butter with ghee, processed flour with quinoa flour, and sugar with Stevia.
2. Be creative. Try some of the clever "tricks" used by advertisers to make new foods sound exciting to your kids. One ingenious Altman Fitness mom made pasta out of zucchini and called them "good luck noodles" because of their green color. Let's face it, kids tend to gravitate toward fun wrappings and funny names on packaged foods, so if you are making pumpkin soup, you might call it "Halloween Pumpkin Soup" to catch their interest.
3. Take your time. If your kids are used to eating candy and chips, it may take time to get their taste buds to acclimate to healthy food for kids – especially those with a sour taste, like fermented foods and beverages. Instead of rushing it, remember the Step By Step Principle: take it slow and build over time. Trust that every small step you take toward healthy eating will have big rewards over a lifetime! Add some new foods into those "old favorites" a little at a time, and see what happens. One clever Altman Fitness parent, Nicole Beglesdorf, added one teaspoon of Young Coconut Kefir to her daughter Alexis' regular "junky" juice and continued to increase the amount until he was drinking one to two cups of Young Coconut Kefir per day! (And loving it, by the way.) Soon juice wasn't even needed.
4. Arm yourself with easy healthy recipes. Gather up some easy healthy recipes and experiment until you find the ones your kids take a liking to. Make small amounts and have "taste tests" with your kids, giving an award to the recipes your kids like the best. Remember to keep a go-to file with all of the "award winners" on hand!
5. Keep it simple and fun! Changing habits and making meals can feel daunting when they are complicated and require too many steps. Focus on keeping it simple.  Focus on picking the easiest  and  simplest meals, and one meal per day to begin.  Then build from there to build your healthy family for years to come.   Above all, keep it simple, yummy and fun!
Committed to your health
Jay Altman
---
Summer has arrived and along with it the dreaded bathing suit season. Whether you can't wait to bare it all on the beach, or if you're still working toward a weight loss goal, exercise is the key to looking and feeling great in summer months. But why else should you exercise? Here are the top 7 reasons to exercise this summer: 
Reason #1: To Melt Fat Away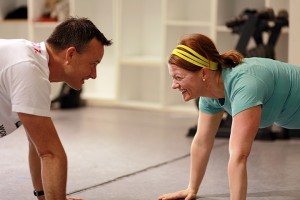 The most coveted side effect of exercise is, of course, fat burn. The combination of a challenging exercise routine and a balanced meal plan is the best known way to lose fat. Here's what losing fat feels like:
Your pants become loose
People around you begin to say that you look great
A glance at yourself in the mirror makes you smile
Your energy levels soar
You feel amazing
Reason #2: To Alleviate Pain
Regular exercise is a great way to alleviate chronic muscle and joint pain. Persistent back pain can be lessened by strengthening your core, and you'll protect yourself against injury. It amazes people when the chronic pain that they've lived with for years begins to fade after starting a regular exercise program.
Reason #3: To Increase Lean Tissue
More muscle is good for many reasons. You see, muscle requires many more calories each day than fatty tissue. In fact, one pound of muscle burns 30-50 calories each day at rest – compared to a measly 9 calories per pound of fat. When you exercise your body composition will change to contain more lean tissue, thus resulting in extra calories burned while you sleep. What could be better than that?
Reason #4: To Stay Young
Tim D. Spector, a professor of genetic epidemiology at King's College in London, led a study on the effects of exercise on aging. The results were astounding. They found that exercise appears to slow the shriveling of the protective tips on bundles of genes inside cells (called telomeres), which means a slowing of the aging process. "These data suggest that the act of exercising may actually protect the body against the aging process," said Spector. Here's the study in a nutshell:
Telomeres cap the ends of chromosomes and every time a cell divides, the telomeres get shorter.
Once a telomere gets too short, that cell can no longer divide.
Aging occurs as more and more cells reach the end of their telomeres and die. This results in weakened muscles, skin wrinkles, loss of eyesight and hearing, organ failure and slowed metal functioning.
The study analyzed the telomeres from the white bloods cells of twins over a 10-year period. Telomere length was used as a marker for the rate of biological aging.
It was found that the length of telomeres was directly related to that twin's activity level. "There was a gradient," Spector said. "As the amount of exercise increased, the telomere length increased."
People who did 100 minutes of weekly exercise had telomeres that looked like those from someone about 5-6 years younger than those who did 16 minutes of exercise each week.
People who did 3 hours of vigorous exercise each week had telomeres that looked like those from someone about 9 years younger.
Reason #5: To Prevent or Control Type 2 Diabetes
Regular exercise helps to stabilize blood sugar levels. This is something that people with type 2 diabetes, or at risk for type 2 diabete, gain substantial benefits from. Exercise improves the body's use of insulin, and the related weight loss improves insulin sensitivity. Of course patients with type 2 diabetes need to get guidelines from their doctor before starting an exercise program.
Reason #6: To Lower Blood Pressure and Cholesterol Levels
Exercise has shown to lower blood pressure and cholesterol levels for these two reasons:
Weak Heart Muscles pump little blood with lots of effort. By exercising you strengthen your heart muscles and train them to pump more blood with less effort. The stronger your heart is the less pressure will be exerted on your arteries.
Exercise Increases HDL levels in some people – this means a decrease in your risk for heart disease. Other heart disease risk factors such as weight, diabetes and high blood pressure all show improvement with regular exercise.
Reason #7: To Feel Great
The first thing that clients tell me after starting an exercise program is how much better they feel. Most didn't even realize how bad they felt. It is easy to get used to feeling sluggish, achy and unmotivated. Exercise boosts your energy levels and makes you feel amazing. The quickest, easiest way to guarantee that you'll meet your fitness and weight loss goals is to work one-on-one with a qualified fitness professional. You'll be held accountable with your workouts and you'll be instructed properly and shown techniques and strategies that will expedite your results. Call or email us today to get started on a program that will take the guesswork out of fitness and to set your results on fire. What are you waiting for? Lace up your shoes and get moving!
---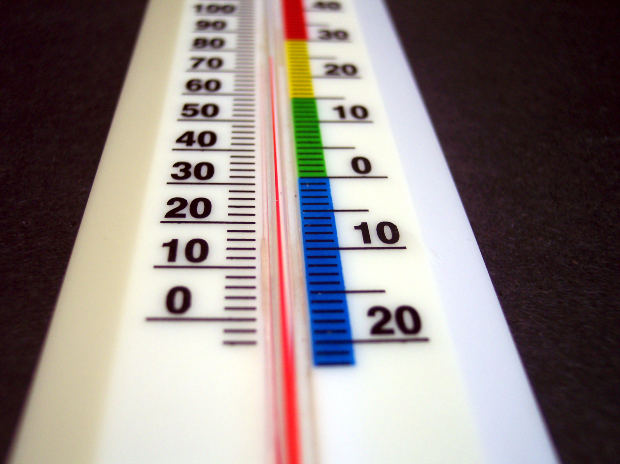 Wow….Summer has hit quick and HARD this year in Minnesota!  All of a sudden June feels like August and when we swing from the mid 60's up to 98 degree heat indexes, our bodies haven't had the chance to acclimate properly. When you are exercising or playing in the summer heat there are some things you need to watch out for to avoid serious physical consequences.
There are a few problems caused by exertion in the heat that you should be aware of:
Heat Cramps – Heat cramps are muscle spasms. These cramps result from dehydration and mineral losses during heavy sweatinHeat
Exhaustion – Your muscles during exercise are in competition with your skin for your limited blood supply. Heat exhaustion occurs when blood volume decreases due to fluid loss and when blood volume is diverted to your muscles so that they can continue to function which does not allow for your cardio vascular system to distribute an adequate supply of blood to the skin for cooling. Symptoms of heat exhaustion include dizziness, breathlessness, fainting, vomiting, cold and clammy skin, hot and dry skin, rapid pulse.
Heat Stroke – Heat stroke is a total collapse of the body's ability to dissipate heat, and can be life threatening. Symptoms include rapid pulse, a body temperature over 104 degrees, confusion, hot and dry skin, and unconsciousness. Your best course of action is to cool the person as rapidly as possible. Place in a bath of cold water and contact medical personnel.
Here are the steps you should take now if you are planning on exercising outdoors:
1.Try not to exercise in the hottest parts of the day. Early morning or evening is better.
2.Drink ample amounts of fluids- ALL DAY long, not just during the workout . Thirst is not an accurate indicator of your need for fluid. When exercising in the hot and humid conditions, drink lots of water, but you may also want to add sports drinks into the mix to help balance electrolyte loss and provide carbohydrates that will help maintain blood glucose levels.
3.Wear as little clothing as possible to allow heat to escape to the environment.
4.Take more breaks.  Don't let yourself get too hot.  When it is hot and humid you should bring your workout intensity and duration down appropriately.
5.Seek a cool environment if you start to cramp, get dizzy, feel faint or feel nauseous.
Heat stroke can sneak up on you, so educate yourself on the signs and take caution and be safe this summer!
---
Think about hot water.
At 211 degrees Fahrenheit you can make a good cup of tea.
But one degree more – 212 Fahrenheit – and you create steam….that can power a 100 ton train!
That's why in life it's vital you seek out the one extra degree of difference that…
• Makes a 'good' body…a great body you love
• Turns your current health….into the best health to last a lifetime
• And your 'good' mindset….into an unstoppable mindset that you can do anything
Kaizen (???), Japanese for "improvement", or "change for the better" refers to philosophy or practices that focus upon continuous improvement of processes in manufacturing, engineering, game development, and business management. This same concept can be easily adapted to fitness and weight loss. Just one percent of change can be the difference between that hot cup of tea and the steam that can power that 100 ton steam engine.
Small daily changes allow you to achieve a boiling point…and power ahead.
Meet Cara, an Altman Fitness Bootcamp member for the last 16 months.
One of the little shifts that allowed Cara to go from 255 lbs, pre-diabetic, joint issues, and literally at rock bottom to losing 90lbs and 80 inches, no longer pre-diabetic and feeling unstoppable….was transforming her 'self-image'.
Cara found that even though she had left behind her 'old life'….she still had old beliefs dragging her down…
"I am not smart enough"…"I am no good" ….'I am a loser' etc.
Cara changed these beliefs by immersing herself around inspiring influences.
• She listened only to the positive people in her life…
• She spent time with high achieving people…
• She ridded her life of toxic relationships…
• And she took new positive actions each day!
---
Every month we have a new group of people that go through our 28 Day Fat Loss Formula. Now, anyone that sticks with the plan will learn a lot about nutrition, they will lose weight, and they will feel better. However, there are always a couple people each month that we watch absolutely CRUSH their goal and don't let anything get in their way. These are inspiring stories and we asked one of our members to share her journey with you. Life isn't always going to take you on an easy path, and getting what you really want can take some hard work sometimes. It's at times like these that listening to yourself, your inner-most wants and desires, become so important.  And then you just need to make up your mind and take action! Below is Tammy's account of her journey and her quest for that "Bikini Body"!
"Are you a good listener?  I think I am.  I listen to my kids, to my friends, to my boss and try to be attentive to their thoughts and needs.  "Can you help me with my homework", or "I am not sure what I should do about a co-worker, what do you think", and I would dispense advice and sage wisdom (from my own little world!) accordingly.  But when it came to listening to me with chatter like "It's OK, one more cookie won't hurt", "You're already thin, why do you need to lose weight", "What does it matter…" or "Are you happy?"  I suddenly turned deaf ending the dispensing of advice and wisdom.  And that's a trap for a continuous stream of one sided conversations.  Those conversations are painful and never ending when there is no one to tell you differently.
I do not like being uncomfortable, and will skirt around the edges of it to avoid it at all costs.  Now I am 15 pounds heavier, not wanting to do anything but stuff myself with Angie's Kettle Corn or whatever I could get my hands on to drown out that conversation.  My body is talking, and I am not listening.  Then my body did the ultimate throw down, it fought back and it fought hard.  For one year, I was so sick with gastro-intestinal issues that no one could figure out.  Not knowing when or where I would have an "episode", I was scared to leave the house, go shopping, or go to work.  It took prepping for a colonoscopy, and having to start fasting for the test, that I noticed that I was starting to feel better.  Was I listening?  My body was talking again and this time I was all ears.
To make a long story short, having been cleared of any medical issue, my focus for healing turned towards food.  What I was eating was making me sick and I was ready to make the changes necessary to get on the right path.  I have discovered that I have food intolerances to:  Gluten (huge bad thing!! – nobody should eat anything with gluten), wheat, soy, dairy, shell fish, oats, peanuts (legumes) and a few others.  Thru a lot of trial and error, I have landed on a daily food plan that works for me, but it wasn't easy and it's not perfect.  I clung to bread, pasta, pizza, and beer because those were fun foods.  But anytime I faltered, I paid dearly.  I had to learn how to control the beast – my head that literally has a mind of its own.  I could justify anything, "It's Ok, just this one time" or my personal favorite – "Who's going to know?" and eat everything that was bad for me resulting in feeling horrible and feeling sorry for myself with a reply of "Who cares anyway?" –  a very dark place.  Finally I heard, "I do, stop".  And I did.  That's when something shifted.  You hear many people talk of digging deep and finding your focus.  I've done it before – giving birth to 2 girls without drugs, running my last marathon when I was so sick – but I thought those were once in a lifetime events.  But that's not all it has to be, you can have that same drive and dedication to everyday activities.  It was time to apply that to my eating.  Discipline is very rewarding knowing that you can put your mind to anything once you have a goal.  And I needed a goal, something for my brain to wrestle with rather than the self-destructing path it had been on.  I decided that I wanted to wear a bikini before I turn 50 in a couple of years and was ready to commit to a program to get me there.  I wanted to learn more about what I can do fine tune my personal food plan, and I choose the 28 day fat loss program.  I learned, and I will never stop learning when it comes to my nutrition, was I also have an issue with the way my body processes sugar.  For as careful as I am, that was the missing link.  In those 28 days, I lost 13 pounds and almost 7 inches.  The results speak for themselves, and I thank Jay and Kelly for their support to make that accomplishment!
My body is where it's supposed to be, I can hear the huge sigh of relief and my head is finally saying "Huh, so this is what it's like?  What took you so long?"          "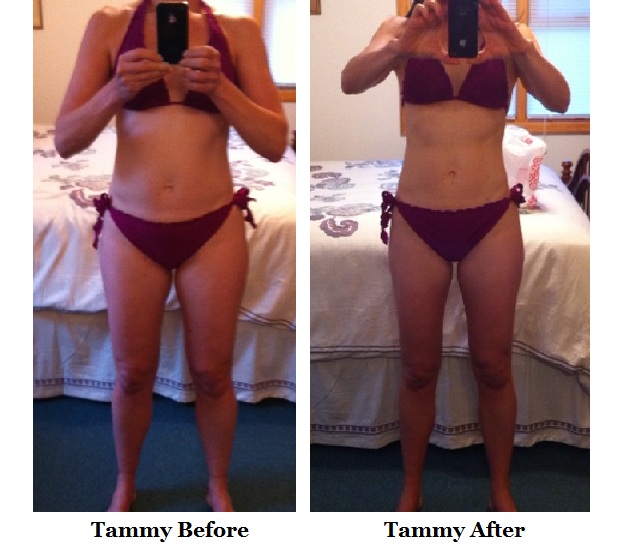 Congrats to Tammy for making each day a new day to focus on her goal of living a strong, healthy life.  I must say she looks AMAZING in that bikini and we are so proud of her for all the hard work she puts in, day after day!
With the right mindset- you can do ANYTHING!
---
Does this sound like you?  You start each morning with the promise to be "good" today. You'll refuse the baked goods at the office. You'll speed past that fast food place at lunch. You'll turn a blind eye to the vending machine in the mid-afternoon. And you'll pass on the ice cream after dinner. But… you hadn't counted on the fact that a box of your favorite donuts would be sitting in the break room. Or that co-workers would invite you to join them for fast food place at lunch. Or that Girl Scouts would come through the office after school with boxes of thin mints. Or that your special someone would come home with a pint of Coffee Heath Bar Crunch. And as you get into bed each night you tell yourself that tomorrow will be different. Tomorrow you will conquer temptation. But tomorrow comes with its own set of special circumstances and temptation gets the best of you once again. Why Does Temptation Always Win? We live in society where food temptations are everywhere.
Walk through a store and you'll see the unhealthy food items displayed front and center.
Turn on the TV and you'll be assaulted with commercials for fattening foods.
Open a magazine and you'll notice glossy pin-ups of sugary snacks.
Go down the street and you'll have restaurant signs clamoring for your attention.
In addition to the abundance of tempting edibles, you also have deeply ingrained positive associations with indulging.
You treat tempting food as a reward.
You turn to tempting food for comfort.
You rely on tempting food as stress relief.
You allow tempting food to become a habit.
It's Your Turn to Win Temptation doesn't need to have the upper hand on you anymore. It's time to fight back using your most powerful asset: your brain. Your mind is an amazing thing. Once it is made up about something it is nearly impossible to change it. A Matter of Perspective Imagine for a moment that you're peacefully floating down a river in an inner tube. The sun is out, the birds are chirping, and you are having a wonderful time. You feel great about the river because it is making you feel good. Now imagine that you are in a plane flying over the river. Your eye is immediately drawn to an enormous rocky waterfall. You look up the river and just around the bend is a person floating in an inner tube, having a wonderful time, headed straight for the treacherous falls. Do you think that after your plane ride you'd be happy to get an inner tube and float down the river? Of course you wouldn't. You've seen that the river spells disaster. You now have a negative association (watery death) with the river rather than your initial positive association (relaxing fun). Overcoming temptation is all about building negative associations in place of existing positive ones. Use the 2 steps below to harness the power of your mind to become stronger than any temptation. Step One: Create a Strong Negative Association with all the BAD STUFF
If cookies and chips and burgers are put on a pedestal in your mind as your favorite things to eat, then you will always eat unhealthy and will continue to gain weight.
What do you dislike about tempting food?

It makes you unhealthy.
It causes weight gain.
It drains your energy.
It kills your confidence.
It degrades your quality of life.
It hurts your love life.

Every time that you encounter tempting food items focus on your list of negatives. It's time to kick those cookies off the pedestal and to put something healthy in its place.
Step Two: Create a Strong Positive Association with all the GOOD STUFF
Now that your mental pedestal has been cleared, put healthy food items on it. Juicy fresh fruit, crispy vegetables and savory lean meats are a great place to start.
What do you love about healthy food?

It makes you healthy.
It causes weight loss.
It boosts your energy.
It builds your confidence.
It improves your quality of life.
It enhances your love life.

Immerse yourself into the world of healthy food. Browse the aisles of a natural food store.  Walk through a farmer's market. Bring healthy snacks to work. Clear your kitchen of anything unhealthy.
Using the technique above, you will soon find that healthy food is your favorite food. And temptation will become a thing of your past.
And, as I'm sure you know- starting your day off right with a healthy breakfast is a KEY way to kick start your metabolism, and stabilize your blood sugar making you less likely to give into temptation.  A small boal of this hearty breakfast with a protein shake or egg whites is a great choice…and can feel like a little bit of a "treat!"
Quinoa Breakfast Bowl
You've probably heard of quinoa – it is hailed by some as the new super food. It's high in protein (12%-18%) and contains a balanced set of essential amino acids  –  this means it's a surprisingly complete protein. It's also high in fiber and iron. And, as if the edible seeds didn't have enough going for them, NASA is thinking about growing it in space. Quinoa is quite possibly the perfect thing to have for breakfast to start your day off on the right foot. Servings: 1 Here's what you need:
1/2  cup quinoa, cooked in water according to instructions on package
1 Tablespoon golden raisins
1 Tablespoon date pieces, chopped
1 Tablespoon pecan pieces, chopped
Dash of cinnamon
Dash of nutmeg
Drizzle of pure maple syrup
1. Top cooked quinoa with raisins, date pieces, pecan pieces, cinnamon, nutmeg and a drizzle of maple syrup. Nutritional Analysis: One serving equals:  344 calories, 5g fat, 59g carbohydrate, 6g fiber, and 12g protein.
---
Its not surprising that we are eating out more and more an there are so many reasons why this can derail many people's weight loss efforts.
On average, a meal in a restaurant will have 20 percent more fat, and 15 percent more saturated fat, than a home-cooked meal, according to the United States Department of Agriculture. It will also be higher in sodium and cholesterol and lower in calcium, fiber and iron.  YUK!
Of course, eating out can also be a much-needed retreat from cooking/cleaning , a chance to celebrate a special occasion, and a time to enjoy some really good food. And it can be done in a way that's healthy, enjoyable and affordable, if you follow these 12 essential eating-out tips.
Share an entrée (and order an extra soup or salad, if you want). This keeps you from eating too much of an over-sized portion, and saves money.
Order water with lemon or lime for your drink. Much healthier than soda or sweetened teas, and free.
Take advantage of 'Kids Eat Free" offers if you're bringing the kids. But, check the menu first to be sure they have something healthier than hot dogs and fries.
Eat out less often. Rather than eating out five lunches a week, brown-bag it to work (choosing healthy, sensible foods), then pick one night every two weeks to go out to dinner. You'll be able to splurge at dinner and still spend less money and eat fewer calories overall.
Skip the appetizer and dessert. Adding on these two items will add a lot of extra sugar and calories to your meal — a lot more than you'd normally eat at home — and extra costs. If you must have an appetizer, consider ordering it as your meal, along with a small salad or soup.
7.        Order a small portion or half-order, when offered. You'll find you get more than enough food, and it costs less.
Ask for healthier options. You can always ask to have your chicken grilled instead of fried, to have no oil/butter added to your meal, or to have a side of steamed veggies instead of fries. Also feel free to ask your server for a more detailed description of an entrée (what type of oil is used, how is it cooked, etc.).
Go out for lunch instead of dinner. Lunch menus often offer the same things as a dinner menu, but in smaller, lower priced portions. Good for your waistline and your wallet.
Ask about the specials. Specials that aren't ordinarily on the menu may be better priced, and they're usually made with fresh, in-season ingredients.
Order dressings/sauces that you know the ingredients of. You may be surprised how many additives are in a restaurant's ranch salad dressing or "special" sauce. If in doubt as to the quality of the ingredients, opt for olive oil and vinegar for your salad and mustard, etc. for your sandwich.
Choose foods for their nutritional value, too. When choosing what to order, don't just pick something for taste alone. Think about nutrition and what the food can give back to your body (and how you'll feel later if you indulge too much).
Stop eating when you're full. You can take the rest of the food home with you and have it for another meal later.
Remember, it's never to late to pass on these and other healthy habits to your children and family members!
---
I'm not gonna lie. I am not a wonderful cook and thankfully my husband is! So, most days I leave the cooking up to him but every once and a while it makes me feel good to come up with a healthy recipe that sounds good and that my family will love.
It is a known fact that each of us gets stuck in a rut when it comes to buying food.  Most people buy the same 100 or so things at the store over and over again don't deviate much from their "norm".  We are guilty of it too.  But every once and a while I see something in the produce section that I want to buy and then later on figure out how I'm going to use it.  Last weekend it was: BEETS!  The look a little scary but took on the challenge.  I found my recipe inspiration online and then tweaked it with some of my own personal favorite items in my kitchen.  And, I must say- it was YUMMY and So easy. I made a small batch since I didn't know how it would turn out but here is my recipe:
All you need: 1 large sweet potato or yam, 2 medium sized beets, Fresh peeled (fresh, not canned!) 1 tablespoons olive oil, Kirklands amazing NO Salt seasoning, a dash of sea salt and some fresh thyme (only b/c I had it laying around…use any herbs you might have on hand.
-Peel beets (at least the spots where the dirt won't wash off).
-Keep the skins on the sweet potato, filled with fiber!
– Slice beets and yams about 1/4 inch thick and put in a large Ziploc bag.
-Add olive oil, seasonings, herbs and salt to bag and shake
– Contents into a baking dish.
-Bake at 350 for 35-40 minutes uncovered.  Test one beet and one yam for desired softness.
Enjoy!
---
If you've been drinking one or more sodas every day, that aluminum can in your hand is to blame for those extra digits on the scale. We're not talking a couple pounds either. We're talking long term weight gain. One can of cola adds more than 100 calories to your daily intake. That's over 10 lbs of additional body fat every year.
Obesity, type-2 diabetes, and soda addiction have all risen together steadily and scarily over the past decades. Coincidence? Not a chance. Soda is sabotaging your body.
What's so bad about a little bubbly liquid?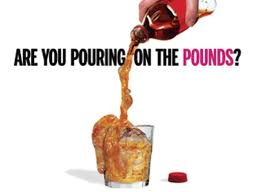 Lots and lots of calories and zero nutritional value. Sugary soft drinks account for almost 10% of the average American's daily caloric intake. That's a ton of empty calories that lack any of the nutrients, fiber, or minerals your body needs to function. Because soda's missing what your body craves, no matter how much you drink you'll still be left feeling hungry. So, on top of hundreds of empty calories, you pile on additional food that still counts against your ideal daily allotment. Remember, there is one absolute truth: if you take in more calories than you burn you will gain weight.
Your odds of becoming obese increase as much as 1.6 times for every 12 ounces of soda you drink over the course of the day. That's because one small can of soda holds a whopping 140 calories of added sugar. Reality check: at most fast food restaurants, a 12 ounce serving of soda is considered the kiddie size.
Go directly to fat jail.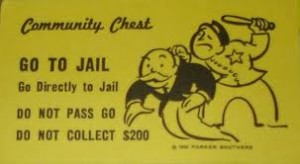 All these added sugars are simple sugars, meaning they are readily and easily absorbed. When you take in such a high volume so quickly your insulin spikes. Your body can't handle the rapid influx, which leads to extra glucose being stored as fat. You don't get any lasting energy from the liquid carbs; you get that familiar and inevitable crash. Instead of being ready to hit the gym to burn off any extra fat, you're so exhausted you just hit the couch. Do not pass go. Do not collect $200.
I'll just switch to diet soda!
Not so fast. Recent studies show that over time diet sodas still cause weight gain. If you drink 2 or more servings of diet soda a day you are 5 times more likely to increase dangerous visceral fat in your midsection. That extra fat puts you at greater risk for diabetes, heart disease, and other chronic illnesses.
Let's say you only drink a single serving of diet soda a day. Diet soda is still high in sodium. The more sodium in your body, the more water you'll retain. Which means if you're trying to lose weight, diet soda can actually make it that much harder move the scale in the right direction. And let's not forget the artificial sweeteners in diet soda – a BIG no-no!
Instead of sodas, why not reach for healthier and even more refreshing beverages?
If you won't give up the carbonated bite of soda, mix two parts seltzer water with one part 100% fruit juice – like powerhouse pomegranate or cranberry. You'll get your pleasant pop and fizz along with rich antioxidants and vitamins. Embrace homemade smoothies made with fresh fruit and almond milk or greek yogurt for added protein.
Maybe it's time you jump on the green tea train. Even if you sweeten your tea, you're more likely to check your sugar intake when you're the one spooning in the sweetener. Or reach for that oldie but goodie, pure H2O.
One thing is for sure: cut out sodas and you'll start to feel lighter than carbonated air.
My favorite analogy is this: Would you ever think to give your dog a soda? Or Wine? Coffee?  Seems pretty silly doesn't it, yet we as humans sometimes drink more of those beverages than anything else.
Water.  We need it, and that is really ALL we need when it comes to beverages so try to drink as much as you can!
Be Healthy!
---
To find out more about our boot camp and the 28 Day Fat loss Formula please check out the links above!
Meetings begin monthly!
---